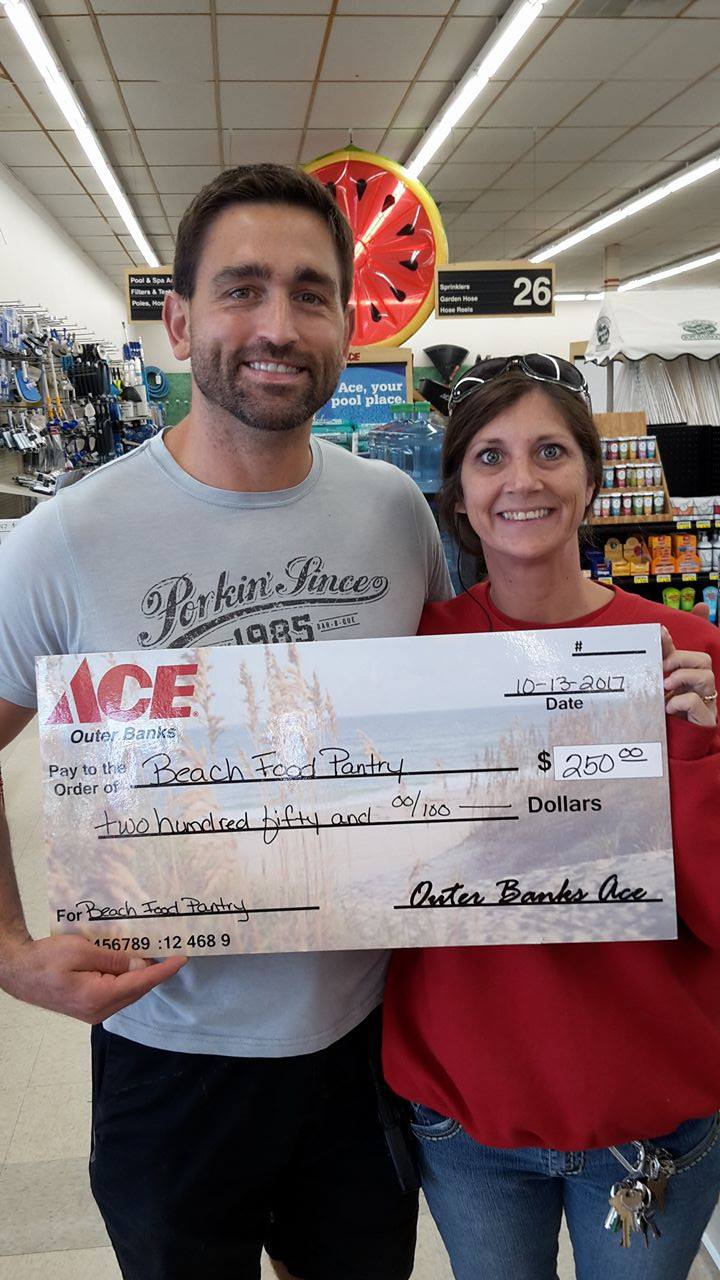 The Outer Banks Community Foundation provided the opportunity to increase the "Beach Food Pantry Endowment Fund" by $5,000 through its 2017 Matching Fund Challenge.
Outer Banks Ace along with Coldwell Banker Seaside Realty, Morgan Mason of The Outer Banks Real Estate Company, Jane Ford of Outer Banks Realty and Southern Shores Realty made a combined contribution of $2500 to the Beach Food Pantry that will be matched by the Outer Banks Community Foundation to increase the Pantry's endowment.
Outer Banks Ace is proud to partner with these great businesses to support the Beach Food Pantry in reaching their goal set by the Outer Banks Community Foundation. The $5,000 will help to bring nourishment to our neighbors. Pictured is our Kitty Hawk Ace assistant store manager, Stephanie, with Richard Bruce, board president of the Beach Food Pantry.