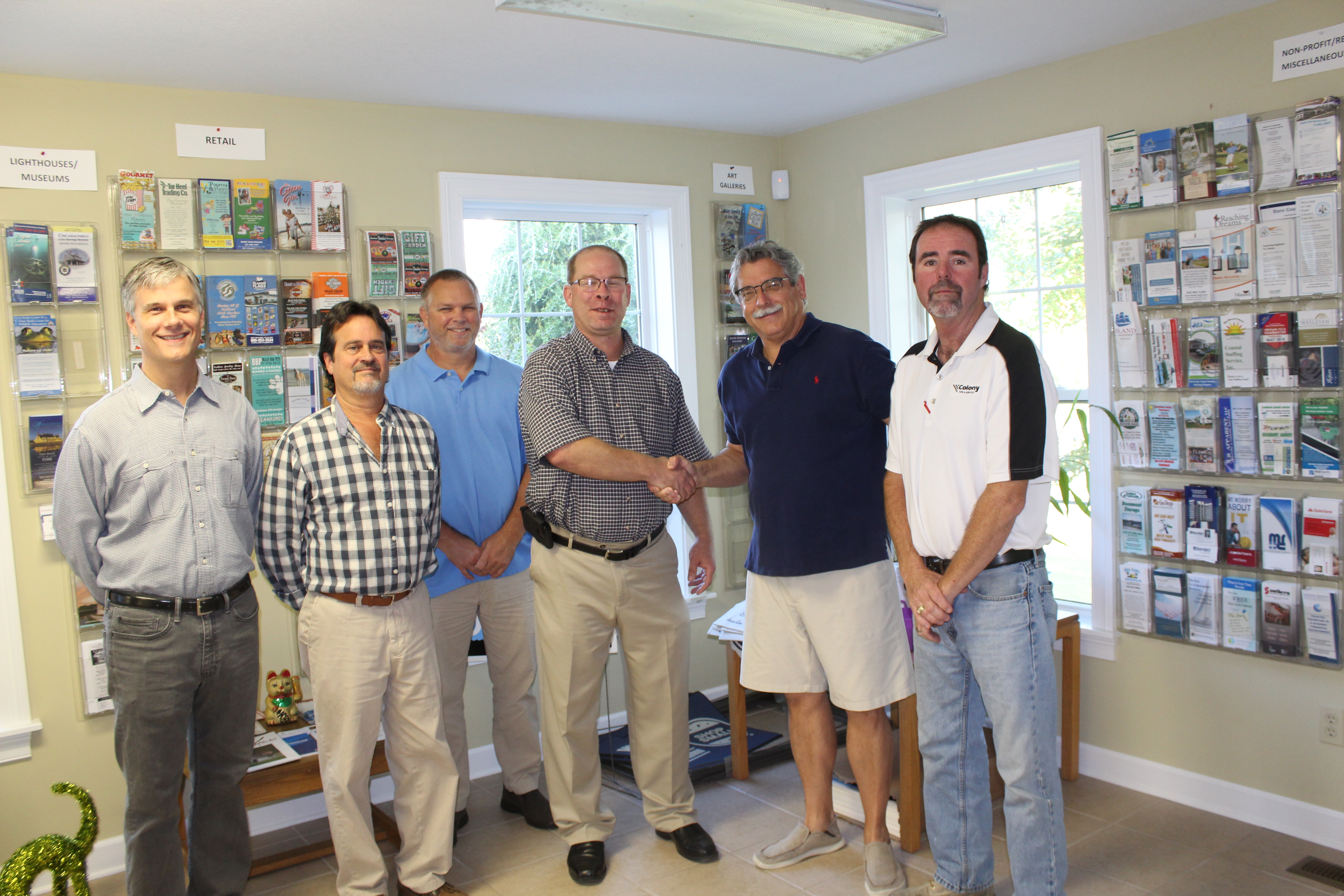 (Pictured from left to right is Lee Nettles, Ex-Officio of the Board; Richard Hess, Vice Chairman of the Board; David Daniels, Secretary of the Board; Kelly Sapanas, Outer Banks Ace Hardware District Manager; Mike Pringle, Chairman of the Board; David Twiddy, Board member.)
Outer Banks Ace Sponsors Annual Outer Banks Seafood Festival
Outer Banks Ace Hardware is proud to be a sponsor of the annual Outer Banks Seafood Festival on October 21, 2017.
The mission of the Outer Banks Seafood Festival is to provide a fun and educational experience promoting, honoring and celebrating our coastal seafood heritage and community.
Outer Banks Ace's District Manager, Kelly Sapanas, said the following, "We are pleased to be sponsoring the Outer Banks Seafood Festival for another exciting year."
"Knowing the monies raised from the Outer Banks Seafood Festival return to support local programs in the community is critical to our sponsorship. Outer Banks Ace has been helping local fishermen since 1950; we appreciate the partnership we've had with the local seafood industry and value the role they play in our community's future," said Sapanas.
The goals of the festival are also to establish a scholarship program for educational pursuits related to the seafood industry, promote the positive social and economic impact of the seafood industry on the citizens of the Outer Banks, educate the public about seafood and its importance to the area's economy and publicize the wide variety of seafood indigenous to North Carolina and the Outer Banks and provide the opportunity for people to enjoy it.
Click the event logo to visit the event site & learn more.