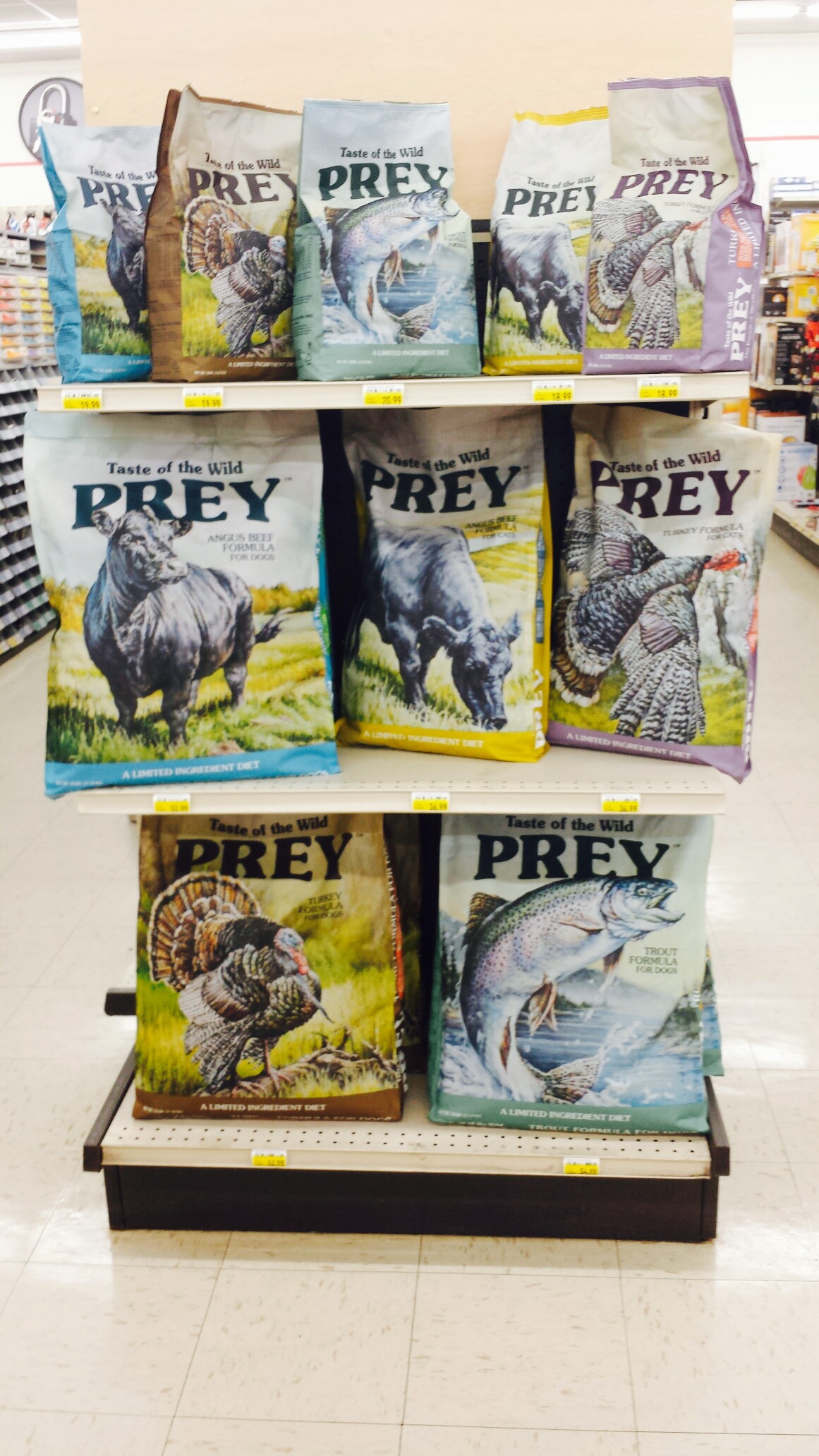 FINDING THE BEST FOOD FOR YOUR FURRY FRIEND!
Taste of the Wild has released a new limited ingredient dog food line called Prey.
Dogs are becoming more sensitive to many ingredients and fillers. Limited ingredient dog foods can help with food sensitivities such as low energy, low performance, stomach issues and bowel upset. Limited ingredients can also help with symptoms related to food allergies such as skin issues, weight gain and anal gland issues.
Taste of the Wild's Prey line is not available in larger pet food stores, but it is available at our Grandy, Kitty Hawk, Nags Head, and Manteo locations!