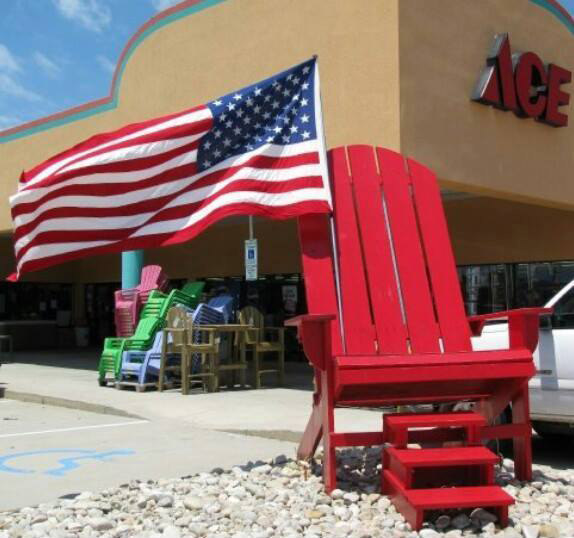 The American Flag is an important symbol of our nation. The "Stars and Stripes" has seen the development of our nation through many good times as well as dark and perilous times. With holidays such as Independence Day, Memorial Day, Flag Day, Veterans Day and more it is important to remember how to respect our flag properly.
Did you know there are Federal laws regarding the disposal of the flag? Below are some interesting facts as well as rules and guidelines so you can get the most out of respecting our flag and our country.
Never allow a United States flag to touch the ground.
When handling a flag, fold it so that it can be carried compactly and held securely.
The US Flag is never thrown away. It must be properly 'retired' in a ceremony.
Drop off your worn & torn flag at ANY of our convenient Outer Banks Ace locations and we will handle delivery to our VFW for retirement.
While here, pick up your new "Old Glory" to properly display your American pride!
Don't forget, as our small way of saying 'Thank You' to those who have served, all military (past & present) receive a discount at any of our Outer Banks Ace locations!